"Inside The Heart Of Harness Racing"
Click here to order your own copy of "Inside The Heart Of Harness Racing" DVD

Thank you very much to Jeff Gural and Brittany Farms - George Segal for making it possible to produce this film.

Review of show by Andrew Cohen
Columnist for both the USTA and Horseman and Fair World.
Waiting for the Sequel
The worst thing about "Inside the Heart of Harness Racing," a multi-focused documentary about all that is good about the current state of the standardbred industry, is that it is way too short. Okay, maybe it's the only thing wrong with the effort. I liked it, and was glad to have my son watch it, and would recommend it to anyone who loves harness racing or just horses in general. But it ended with me wanting more, much more, about the topics it covered.

The film begins with a look at Passionate Glide, one of the best trotting fillies ever to grace a racetrack. Then we are taking by our on-air hosts, young Matthew Thors-Waples and Sam McKee, to a horse park in New Jersey where viewers hear from horse lovers who have "rescued" standardbreds from slaughter or other horrible fates. Finally, the film focuses upon the much-ballyhooed re-opening of Tioga Downs in upstate New York.

Think of the film as a buffet of images and sounds and topics that abound in the sport we all love. The first images, of horses at play and horses at work, is pure art and, indeed, the story of Passionate Glide and her connections is a story of the artful conquest of the risk of racing. We see her jogging, and training, and we get some insight into how a yearling turns into a racehorse. It's fascinating but all too brief. I could have spent a whole hour listening to Jimmy Takter and other leading trainers talk about their craft; about training down baby horses and turning them into racing machines. And I could watch P-Glide trot forever.

So much for Harness Horse Present. Next we get to see Harness Horse Past—how horses who are past their racing prime still can be usefull and beloved members of a family. Horse-lover after horse lover makes the case for turning older standardbreds into riding or jumping or simply pleasure horses and Monica Thors, who produced the entire film, does a wonderful job of getting onto video some of the sweetest looking and acting horses I have ever seen. But here, too, I would have liked to see and hear a little more about the issue of how the industry deals with older horses—a cause near and dear to my heart given the current Congressional debate over horse slaughter.

Finally, Harness Horse Future-- Tioga Downs and a segment that briefly explains how racing came back to that little neck of the woods. It's always interesting to see and hear how men and women put into action their ideas about a particular industry. And no one who loves harness racing can complain about more tracks creating more interest in and love for the sport. But the segment left me with more questions than it answered. What about other tracks? Does the industry have a comprehensive plan to pull itself out of the doldrums? How has the industry reacted to the effort at Tioga Downs and other new sites?

The documentary is a great effort and worthwhile for the whole family. I can't wait for Monica Thors next adventure in video and film. So, hurry up, Monica. Standardbreds are too great, and the harness racing industry is too classic with too many good stories, to make us wait too long
----
"Standardbred Filmmaker Delivers Second Installment In a New Harness Racing Show to be Shown on Satellite TV and At Equine Film Festival"

Press release August 15, 2006
Filmmaker Monica Thors and her team are continuing to establish a new image for the Standardbred horse, a breed that has lived in the shadow of other equine breeds for more than 100 years. Yet the gentle temperament and willingness of the Standardbred to do whatever is asked of it is one of its most desirable characteristics. Such devotion to the breed is captured in the recent film, Inside the Heart of Harness Racing, a 23 minute documentary , which will be shown this summer and fall on satellite television.

Inside the Heart of Harness Racing has also been selected as one of the finalists to be shown at the 13th edition of the Epona Film Festival in Cabourg, France. Epona, considered to be the "Equine Grammies," is represented by films that showcases many different equine breeds. The selection committee watched more than 450 films from 29 different countries, and 44 entries were chosen for final exhibition. The final selections for the prestigious throphys will be made during the festivals on 6th,7th and 8th of October, 2006.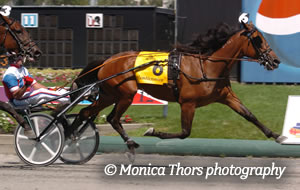 Passionate Glide winning the Hambletonian Oaks 2006
The film focuses on a Standardbred racing filly, Passionate Glide, who is trained by well-known horseman Jimmy Takter at his private facility, Millenium Farm, in central New Jersey. Passionate Glide made her mark during her first racing season as a two year old when she won numerous races, including the Breeders Crown. She also made over $600,000 and grabbed 2-year-old Trotting Filly of the Year honors in 2005.

"Viewers can watch Passionate Glide as she prepares to train for the current season," explains Thors from Gaitway Farm where she is training Standardbreds of her own. "The story begins when Passionate Glide returns from her winter retreat at Brittany Farms and follows the trotting filly for the winter and spring months throughout her training at Takter Stable. The story ends in May 2006, when Passionate Glide races in a qualifying race at The Meadowlands, East Rutherford NJ. But that qualifying race was only the beginning of an exciting racing season, and viewers can continue to follow Passionate Glide's races at Thors' website: http://www.MTphoto.com.
As a matter of fact Passionate Glide wrote headlines recently when she won the $ 750,000 Hambletonian Oaks at The Meadowlands on August 5, 2006, and made it 7 wins out of seven starts in 2006.

Thors is no stranger to horses, as she grew up around them and has spent many years of her life training and caring for Standardbreds. Her stable is a rehabilitation center of sorts, where she focuses on training Standardbreds that have been labeled as misunderstood, lame, no good, slow or just tired of life.

Her new film represents a second installment of harness racing documentaries. Harness Dreams: A Real Desire For A Dream was broadcast last year and was also shown at the 2005 Epona festival. The show focused on the horse Real Desire and his stellar career, fostered by his trainers, Blair and Karin Burgess, and was narrated by racing announcer Marty Adler.

The new film is hosted by Sam McKee, "The Voice of the Meadowlands." It explores Passionate Glide's training and the intentions behind Jim Takter's strategy, as well as the versatility of the Standardbred breed beyond racing. It also gives a glimpse into harness racing's future with a feature on Tioga Downs, a brand new facility in Nichols, New York. The builders of this new track have paired harness racing with gaming, dining, fun and entertainment for all ages in order to invite more families to the sport.

In the new show, Thors passes the Standardbred-touting torch to the next generation by featuring her 13-year-old son, Matthew Thors-Waples, as the co-host.

"Matthew is becoming a horseman in his own right," notes Thors, who includes Matthew in her training program. "He recently obtained his matinee driving license. He can't wait to make it to The Meadowlands to race. I hope his appearance in the film and his enthusiasm for racing inspires other kids to consider racing as part of their lives too."

Matthew has a few years ahead of him until he's a fully licensed driver, but his training career is in full spin. His presence in the show represents an evolution in the representation of harness racing by children in the United States, who are relatively more removed from the sport than their Canadian counterparts. However, Inside the Heart of Harness Racing and the grand opening of Tioga Downs are the more recent movements to help spark change in the future. Youth programs to teach children how to care for and drive standardbreds in states across the country as well as the Standardbred Retirement Foundation's work to inspire children and families to adopt Standardbreds have been ongoing for years, and are very important for Standardbred promotion.

"My intention is to raise awareness of this wonderful breed, to which I owe my life," admits Thors, who says her current film is "a stepping stone down a path that I hope to continue to help forging.

Those interested purchasing copies of the show on DVD may do so at Thors' website: Click here to purchase DVD . Thors emphasized that the show can be used to promote harness racing, and offered ideas to extend its viewer impact.

"The DVD can be shared with so many people -- pass it around to your friends and family, give a copy to the local library or charity, or have your children bring a copy to their school," she suggests. "Other ideas are to bring a copy to a retirement home in your town, pass a copy to the local riding schools that might be looking for new equine prospects for their riding program, or give a copy to your local harness shop that might have a TV in their store."

She encourages purchasers to use their imagination and spread the word around about Standardbreds. "Never let the DVD just sit around the house!" she exclaimed, adding, "It wants to work."

Inside the Heart of Harness Racing will be shown as scheduled on RFD-TV on Thursday, August 31 at 4 pm and 10 pm; Friday, September 1 at 8 am; and Sunday, September 3 at 2 pm. In addition, four new showings have been added to compensate for several missing shows during the program's initial airing in July. The additional show times are Thursday, October 19, at 4 pm and 10 pm; Friday, October 20 at 8 am; and Sunday, October 22 at 2 pm.

RFD-TV is on channel 9409 on the DISH Network, and on channel 379 on DirecTV.
For more information on Inside The Heart of Harness Racing, contact producer Monica Thors at 609-933-1689 or log on to www.MTphoto.com.
For more information on the Epona Film Festival, a french-only website is available at:
http://www.cheval-francais.com/decouv/evenment/epona06/.
For more information about Passionate Glide's racing career, please see Andrew Cohen' article by clicking here.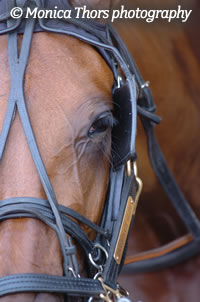 ---------------
PRESS RELEASE July 7th, 2006:

"Inside the Heart of Harness Racing"
We announce the release of "Inside the Heart of Harness Racing," a 23-minute documentary providing insights into several aspects of the Standardbred sport that will air on cable network RFD-TV starting in July.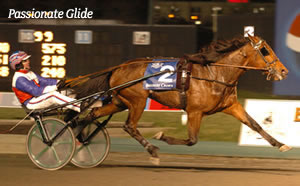 Monica Thors Photography
Viewers will get a behind-the-scenes look at the return of owner George Segal's Brittany Farms champion 2-year-old trotting filly Passionate Glide to the races at age three under the guidance of noted trainer Jimmy Takter, regarded as one of the top conditioners in both North America and Europe. The program explores Takter's unique approach to conditioning and achieving physical fitness for his champion filly.

Monica Thors Photography
"Inside the Heart of Harness Racing" provides a glimpse into the future of the sport with Jeff Gural, the developer and owner of North America's newest racetrack, Tioga Downs, in upstate New York, covering the effort involved in the creation of the top-class facility and the long-term impact of Gural's vision for the future of the industry.
Horse lovers and harness racing fans of all ages will also discover the versatility of the Standardbred breed, proving they are capable of far more than just racing around the track. Retired pacers and trotters strut their stuff as hunters and jumpers, Western pleasure competitors, and good old-fashioned trail horses providing their owners with years of enjoyment and excelling at their newfound disciplines.
Finally, youth is served on the program as 13-year-old Matthew Thors-Waples begins his driving career while growing up in a harness racing family.
"Inside the Heart of Harness Racing" will air on the RFD-TV network on Thursday, July 13 at 4 p.m. and 10 p.m.; Friday, July 14 at 6 a.m.; Sunday, July 16 at 2 p.m.; Thursday, August 31 at 4 p.m. and 10 p.m.; Friday, September 1 at 6 a.m.; and Sunday, September 3 at 2 p.m. (all times Eastern Daylight).
The RFD-TV is on channel 9409 on DISH Network and on channel 379 on DirecTV.
For more information on "Inside the Heart of Harness Racing," contact producer Monica Thors at 609-933-1689 or visit www.MTphoto.com.
To purchase a copy of this show, go to our online web shop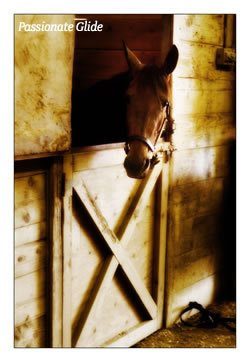 Photography by Len Marks Equine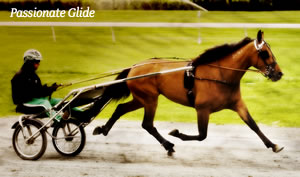 ###

Finkster Productions
http://www.tiogadowns.com
http://www.adoptahorse.org
http://www.takterstable.com
http://www.lenmarksequine.com